Our goal: realize the best products in order to be the best solutions for power plants
Mission
In the rapidly changing world of energy, the mission of New Componit is to be a global and constantly innovative leader, who offers textile solutions to problems related to heat.
Vision
New Componit wants to become one of the best in class within few years.
When a customer is looking for a reliable textile joint, an efficient insulating blanket or an effective safety shield, we want him to think of us.
Core Values
Our work originates from our enthusiasm for mankind and for the surrounding environment. Our personnel shares these values.
Our employees operate with team spirit and work towards pursuing our goals of constant innovation and improvement, to create value for all our stakeholders.
We are at your side to ensure safety and competence since 1986.
We are leaders in solving problems related to heat, noise and expansion due to temperature changes; we can boast a long experience in the technological field, and this allows us to better study your needs and how to solve them.
The Company was founded in 1986 as a final result of a long and profitable collaboration with international prestigious partners. Our company mission is to provide the international energy market with specific solutions made with cutting edge materials, delivering the best possible performance. New Componit's employees have acquired a deep knowledge on the fire and high temperature resistant materials, as well as on any issue related to noise reduction.
Today, New Componit makes textile expansion joints, insulating and fireproofing blankets and safety shields, used in the energy production process, offering our customers turn key solutions designed to better meet their needs. Our teams carefully monitor each process step – from design to installation – in order to deliver efficient, reliable and accurate products. We promptly react to grant flexibility to our customers.
The competitiveness of the modern market requires to be always at the forefront in all aspects: from those typically related to the product to those related to the environment and the world around the company. For this reason New Componit, after the initial commitment to the search for every possible alternative to asbestos, has always been at the forefront in the research, development and use of products that ensure effectiveness in applications and, at the same time, safeguard the safety and health of people and respect for the environment.
Today New Componit plays a role of absolute prestige in the world of plant engineering, in particular energy, transport and wherever heat develops as a result of production processes. If specific experience in the sectors is the cornerstone on which New Componit's operations are founded, the staff, managerial and operational, made up of highly qualified specialists who are motivated to achieve their objectives, is its most precious asset. Customer satisfaction is always the fundamental objective of New Componit. The most advanced technology, the most sophisticated equipment, the certified Quality System, are the tools at its disposal to ensure that everything in the company process is prepared so that the product delivered corresponds exactly to expectations.
Value-added chain
Our work is our passion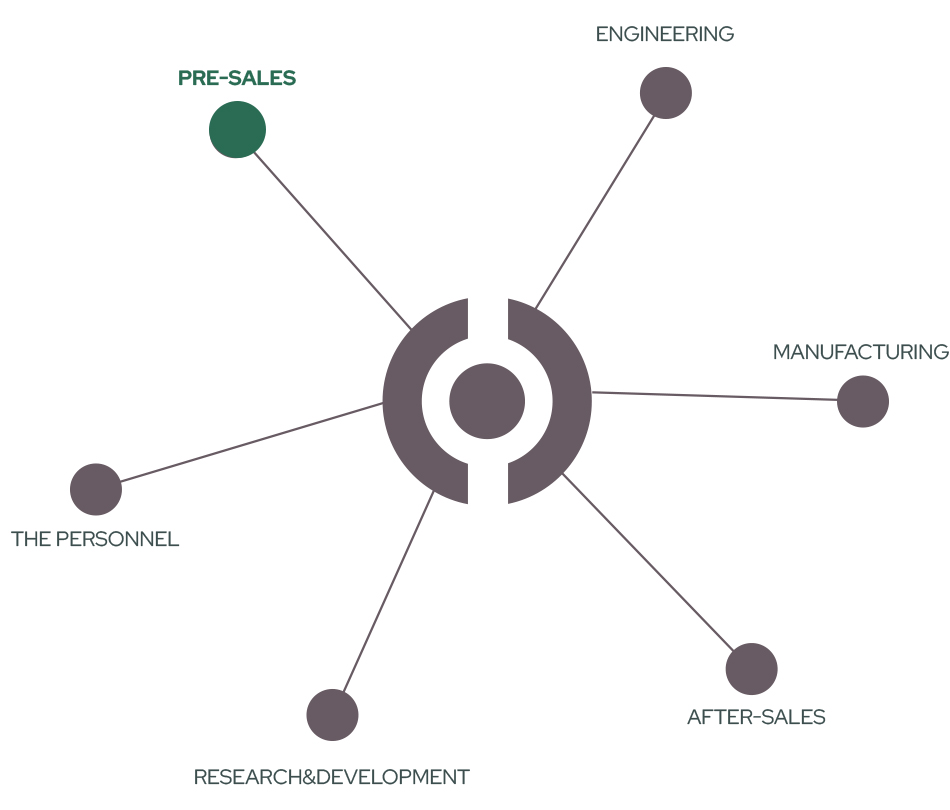 Sales and technical support team manage all the aspects of the pre-sales process; collecting data on field, understanding customer's needs, developing the projects and submitting the technical and commercial proposals.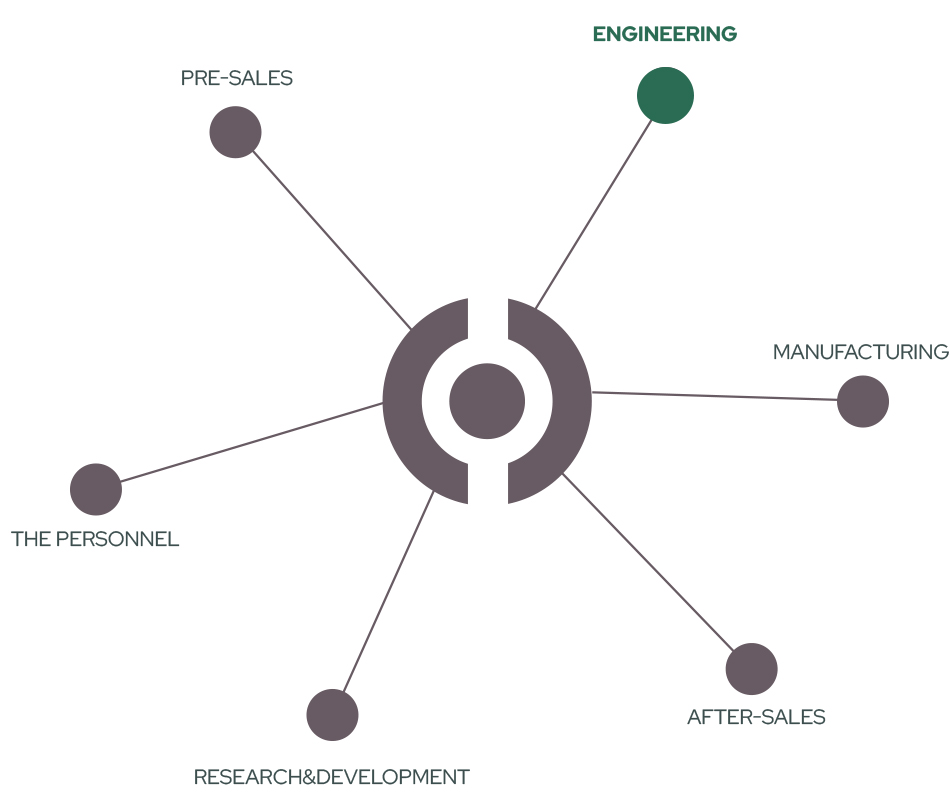 Together with the customer, New Componit solves difficult problems, which require heat reduction calculations, structural analysis, noise impact assessment, and delivers the relevant design proposals. Up-to-date technologies for technical calculation and design, combined with a deep knowledge of materials, enable reliable solutions to be developed in the short-term.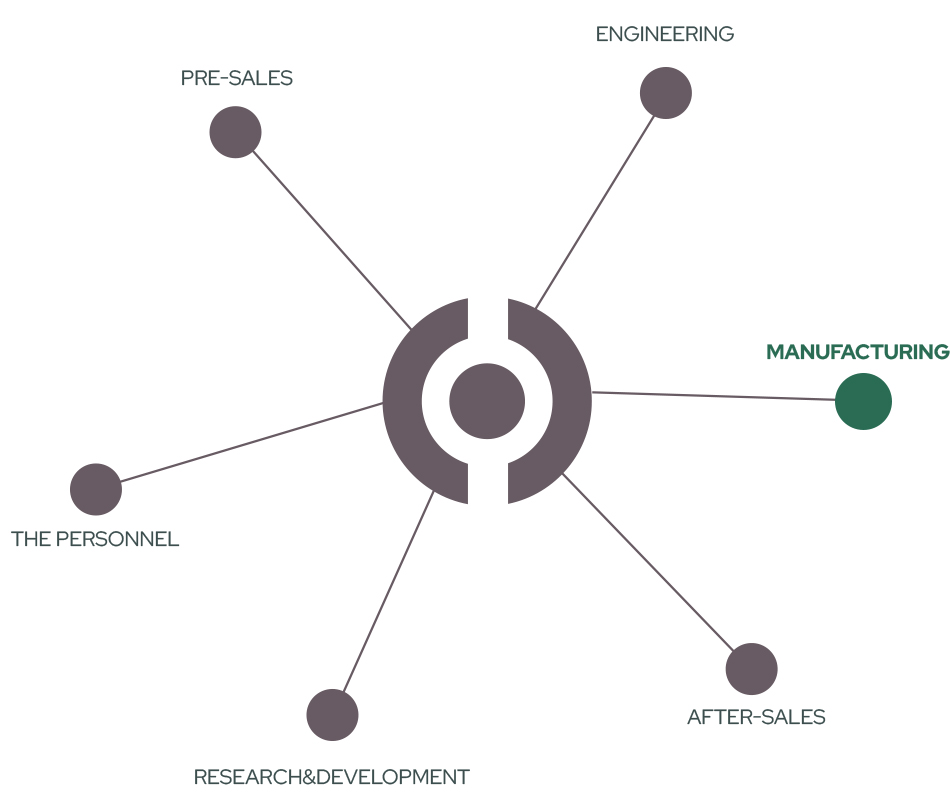 In the plant of Cirimido, New Componit manufactures its own products. We use planning and management system to monitor orders and deliver excellent results, in total compliance with our Mission. The factory adopts all the necessary safety systems to protect the workers and the environment.
We execute on-site support all over the world, thanks to our Service Team, made by our most skilled personnel. Their daily activities: installation, field support, supervision are aimed to customer's satisfaction. The complete tracking of our products allows our Service to respond to any kind of inquiries regarding products delivered in the past and to promptly perform maintenance operations on-site.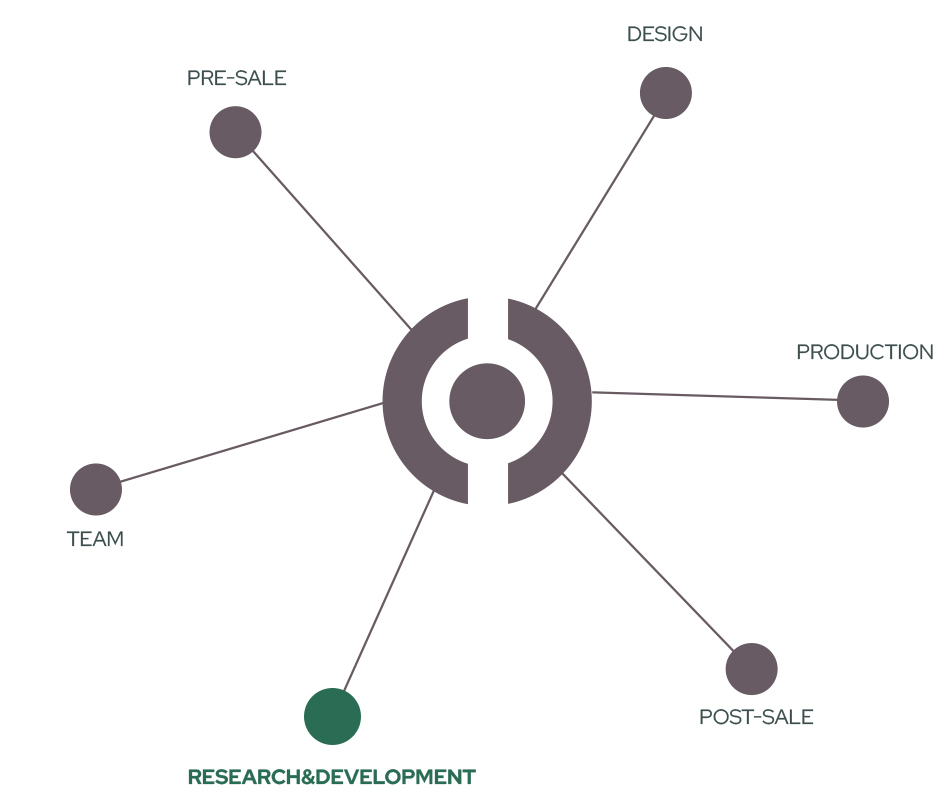 Our Research & Development Department – composed of experienced professionals, motivated with curiosity for the new and better, focused on consistent innovation and improvement – is the necessary structure allowing New Componit to assist the customers, even on needs not totally expressed yet. The cooperation with renowned Research & Analysis laboratories is an additional key, on which New Componit's ability to be on the forefront is based. The "Piperflex" compensator and "Nanotech" jacket development are relevant examples of this ability.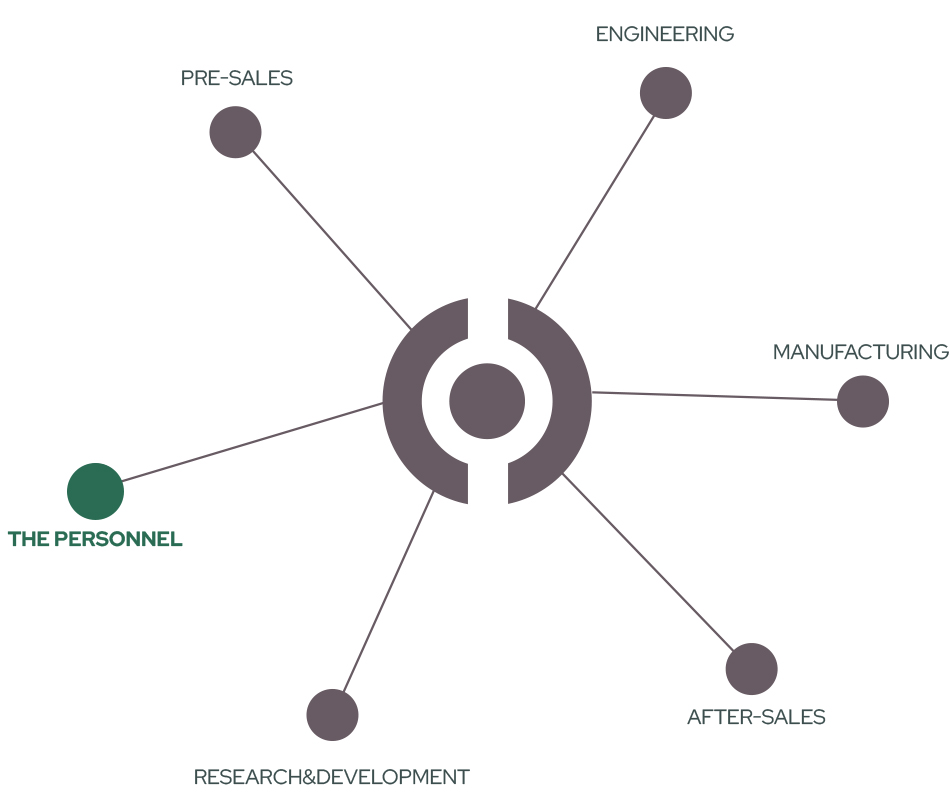 The linking element of all the value chain components is the personnel, professionally experienced, trained to specific jobs, motivated to share business targets, proud to be a part of a dynamic, stimulating organization.
Certifications
More values to our work